JOB AVAILABLE
( ENGLISH AND GERMAN TEACHER WANTED )
1. Requirements:
Native speaker of English, BA or MA degree holder, adaptable to exciting new situations.
2. Treatment: Salary ,
3000-4000RMB/MONTH. It depends on experience and qualification .( the Government standard for Bachelor holders) MA or higher qualified applicants are eligible for a higher salary.
Housing situation,
Chinese style bungalow, includes 1 bathroom, 1 living room, 1 bed room, 1 kitchen. The house is well furnished with a TV, telephone, fridge, washing machine, gas stove, bathing facilities, and free-internet . The telephone bill inside the campus will be free of charge.
Meal conditions,
There is a dinning hall, and a cook specially provided for foreign teachers.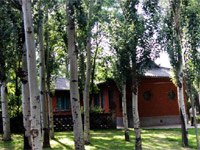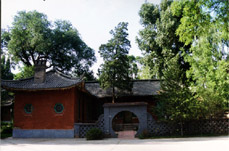 Vacations stipend,

In the winter vacation, foreign teachers receive 3000RMB allowance .
International travel,
SAU will offer a rounded international ticket to foreign teachers to his or her home country on condition that the period of his working in our university reaches one year.
3.Work responsibility : English courses for Master, PhD Students, teaching English to young teachers, English Major Students, and selected undergraduate students.
4.Working hours per week:
14 hrs. (7 times), Monday through Thursday.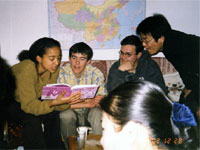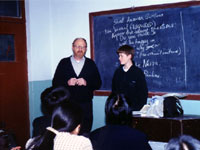 5.Application:
CV, Recent Photo ,Copy of the first page of passport, and a copy of credential should be provided.
6. Contact person:
Jin Xuejun
Foreign Affairs Office
Shanxi Agricultural University
Taigu, Shanxi, China
Tel. 86-354-6286609
Fax.86-354-6288303
Email: jin_xuejun1963@163.com